My partner was the lovely Kayleigh or KLW620
This is what I sent to the lovely kayleigh... I had so much fun making her box.
1) an ATC card (traditionally they are 2 1/2 x 3 1/2) check out pg 15, post 287 for more information
2) a bookmark ..... pg 20, post 385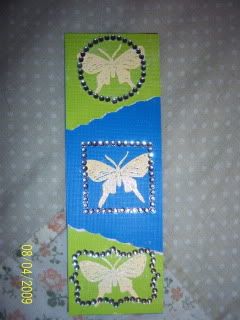 3) an altered binder clip or paper clip pg 23, post 441
4) a Layout or Card KIT pg 25, post 484
5) An altered item! idea: altered notebook; pg 27 post 525
My partner is an ICU nurse and I decided to go with the saying I C U ( I see You) heart (love) nurses.... Well i got it..lol
6) an item made for/about your partners favorite holiday pg 28, post 552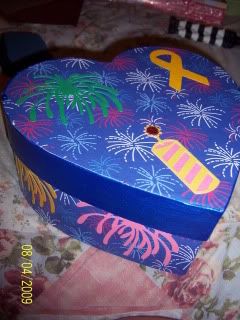 7) 2 tags! pg 29, post 580
8) Card candy! pg 31, post 615
9) An altered item! idea: altered tin; pg 34, post 663
She loves hibicus flowers
10) Something done in your partners favorite color combination! pg 37 post 724
Blue and teal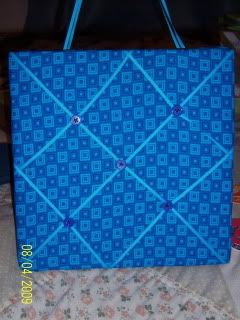 11) 2 (or more) cuts! pg 40, post 791
She loves LAB cart...
12) a set of notecards! (2-5) pg 41, post 812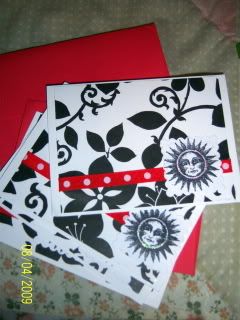 13) something for your partners favorite season! pg 42, post 832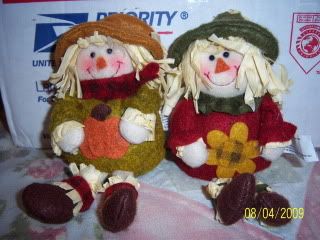 I cheated I got her some scarecrows
14) an altered item, idea: picture frame; pg 44, post 879
15) *wildcard* (you can make or send ANYTHING!) pg 46, post 903
I embossed every folder I go and that was her wildcard. I totally forgot about some folders and got to play with my new one..
I think she enjoyed her box... I really enjoyed making it for her... I have made a lifelong friend once again...