STAMP of the month

Each month Close To My Heart offers you a specially designed My Acrylix® D-size stamp set at a great discount or even free, available only through the Stamp of the Month program. The set, which retails at $22.95 US / $28.50 CAN, is available to qualifying customers for that month only. It's our way of saying thank you for purchasing Close To My Heart products!


So, how do you get in on the deal and snag our cute Stamp of the Month sets? Simple...

You spend: You save: You Pay:
$25 US $31.25 CAN 25% $17.21 US $21.38 CAN
$50 US $62.50 CAN 50% $11.48 US $14.25 CAN
$75 US $93.75 CAN 75% $5.74 US $7.13 CAN
$100 US $124.95 CAN 100% FREE!!!!





Check back each month to see the current Stamp of the Month then contact your local Consultant to place your order.




October 2009


Holiday Warmth
D1376: (Set of 11) $22.95 US/ $28.50 CAN


Recommended Blocks:
1" × 3 1/2" (Y1002), 2" × 2" (Y1003), 1" × 6 1/2" (Y1005)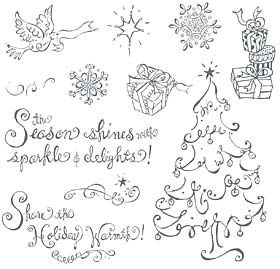 Email me for my current special..

keishahood.myctmh.com